Benefits of Cookidoo®
With the updated Cookidoo® you will get the most out of your Thermomix®: from an endless source of inspiration you'll find just the recipe you need, ready for Guided Cooking.
More Inspiration Every Time You Log In
Do you need inspiration for what to cook for lunch? Or do you already have an idea? On our new Explore home page it is now easier than ever to find solutions.
• If you know what you want, the large search field will help you find it quickly.

• If it's ideas you're looking for, browse through our newly added recipes, editor's picks, or theme pages. Have fun discovering what's in season, watch videos to learn new skills, explore new flavors from faraway places.

• Your own collections and planned recipes are always just a click away.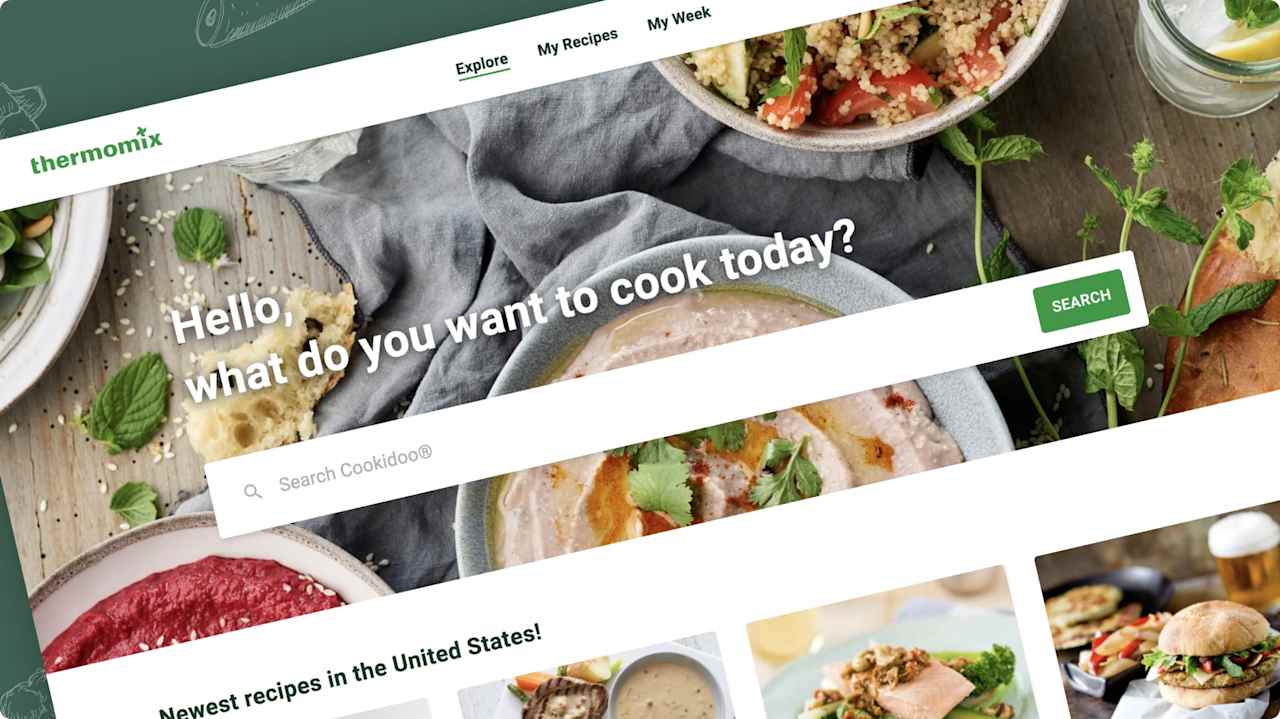 Finding Your Way Around Is Easy
Simpler and more intuitive – you'll know your way around the new Cookidoo® with just a few clicks.
• Explore – this is where you go for inspiration and new ideas.

• My Recipes – all your collections and bookmarks are kept here

• My Week – plan your week and shopping list

• Profile – check here to make sure your membership is up to date, and that your devices are registered

• Search – ask your question and Cookidoo® will answer

In the past we offered both Cookidoo® membership and collections for sale. We have discontinued selling individual collections. These are all available for free with a valid membership. For those who previously purchased content: your collections are still available in the profile section under ""My purchased content"" - even without an active membership.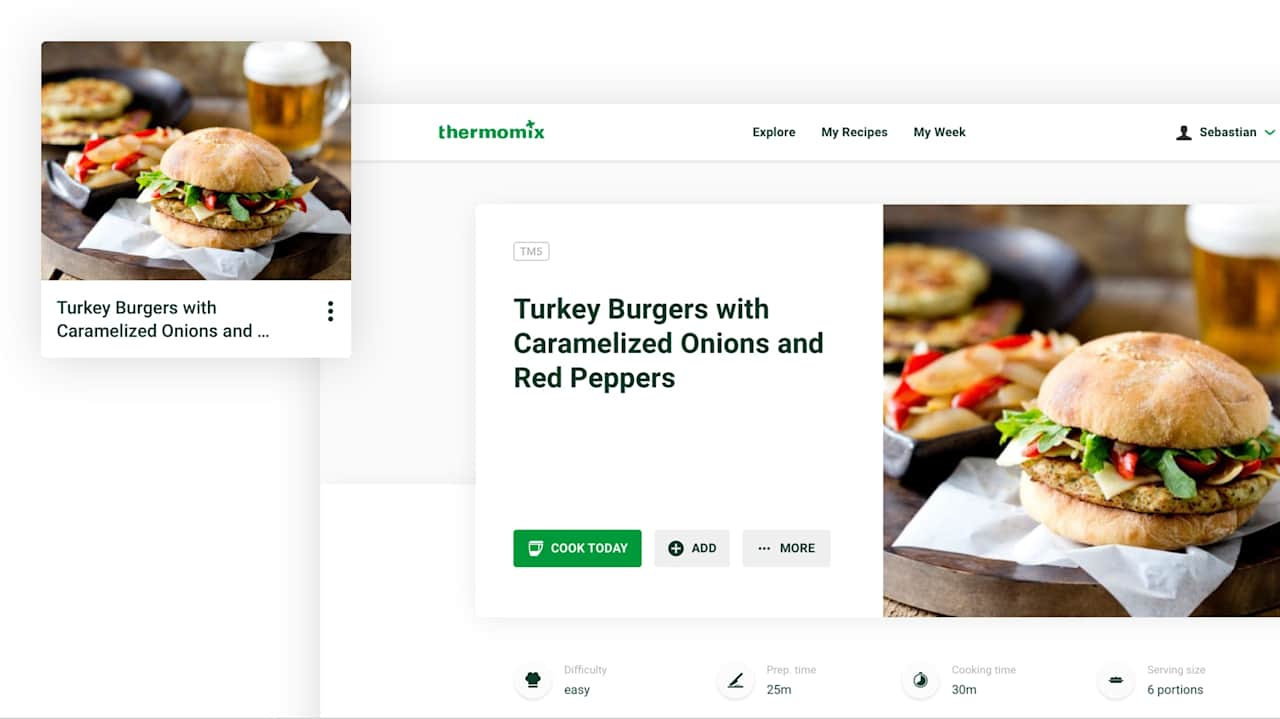 Get Answers To Your Questions
Searching has never been more helpful!
• You can make detailed queries, combining ingredients, categories, type of diet and more.

• Intelligent filters allow you to focus your search on recipes you care about and eliminate ingredients not relevant to your dietary needs.

• Synonyms, autosuggest and search history help complete searches rapidly, whether you use a computer or a mobile device.

• Access recipes from all Cookidoo® countries, to find the most authentic or exotic dish that meets your criteria. In your filters add additional countries whose food cuisine you'd like to explore or include in your search results.

Plan and Organize to Transform Ideas into Dinner
With good planning, cooking is relaxing and fun.
• My Week lets you plan ahead so when the time comes to start cooking, you have everything you need.

• Cook Today: from idea to execution. Choose a recipe and start cooking.

• If the meal you made last week worked out for you, it's still there in your timeline, ready to be cooked again.

• The shopping list can be shared (send someone else to buy ingredients for dinner!)

• Organize all your recipes in one place: My Recipes.

• Create your own collections, grouping recipes by themes or occasions that mean a lot to you.

• Bookmarks are a way to flag recipes that might be interesting at some later date.