Get Ready, Get Inspired, Start Cooking!
TM6™ comes with fully integrated Cookidoo®
You now have access to one of the world's largest cookbook library on your Thermomix®, where you need it most. Finding the right recipe for your family is easy because you can search for a specific dish or ingredient, or get inspiration from the editors' suggestions. Guided cooking assists you by providing step-by-step instructions as you prepare the recipe, so that you can focus on what matters most to you. Getting food on the table has never been so intuitive and easy.
This is what it feels like to cook with Thermomix®. With its automatic connection to a vast and growing library of recipes, TM6™ gives you access to mouth-watering photos and helpful tips that you can browse directly from its large screen display. Whether you are a passionate, creative cook, or a beginner, you have help every step of the way, from "no idea what to cook" to "dinner is ready!"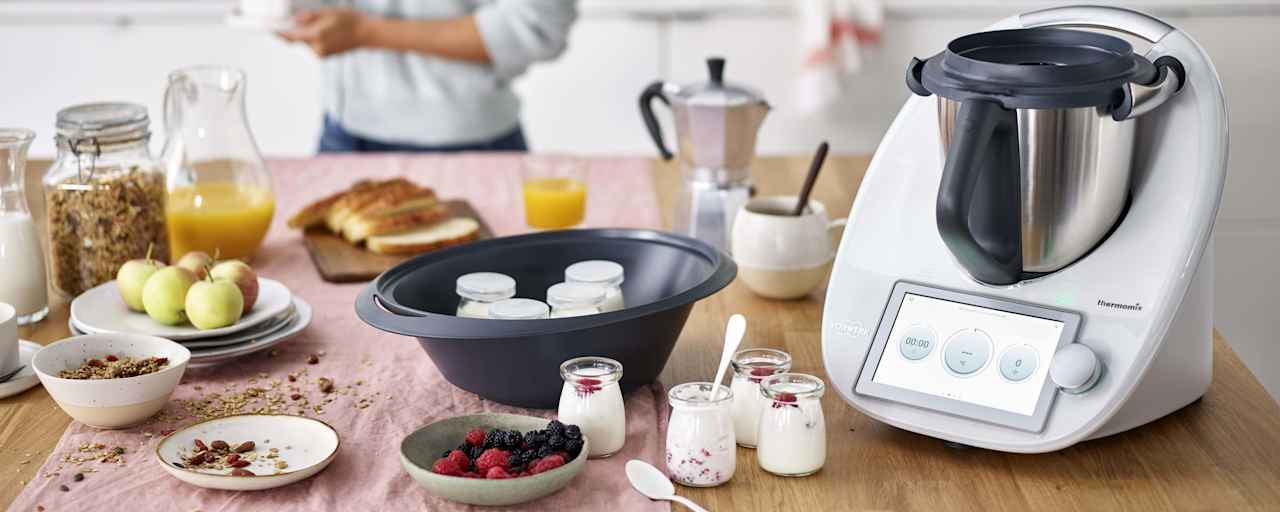 New Cooking Methods - New Flavor Profiles
TM6™ is filled with future-enabled technology to help you master new as well as time-honored cooking techniques, such as sous-vide, slow cooking and fermentation. Browning onions and meat will bring new flavor profiles to your Thermomix® cooking. And for a final touch of sweet pleasure, creating caramel and other confections is within reach, even for beginners. TM6™ makes it fun to try out new recipes and to cook according to your preferences and abilities.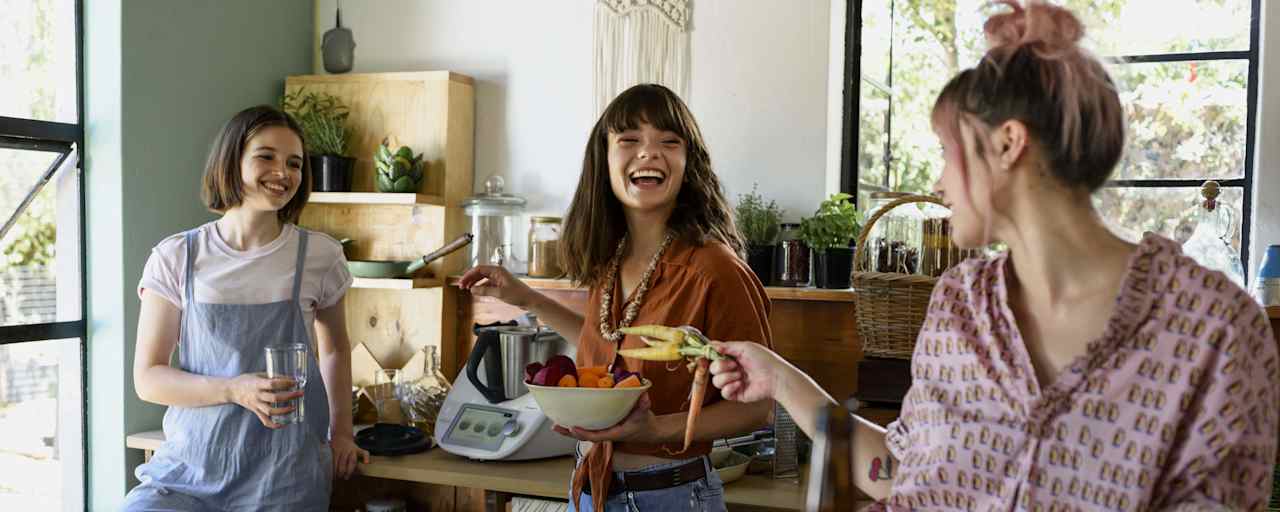 Cookidoo® Inside
Cookidoo® will be at your side as you explore your new powers. You already know Cookidoo® as the meal planning tool that stays with you at all times, whether on your computer, tablet or smartphone. Now you also have it on your TM6™ screen. And it's the new updated Cookidoo®, with editors' suggestions, tips, and powerful search capabilities. Whether you cook spontaneously using the ingredients you already have, or use Cookidoo® to plan everything from the menu to the grocery list, you'll be empowered to cook more delicious food every day.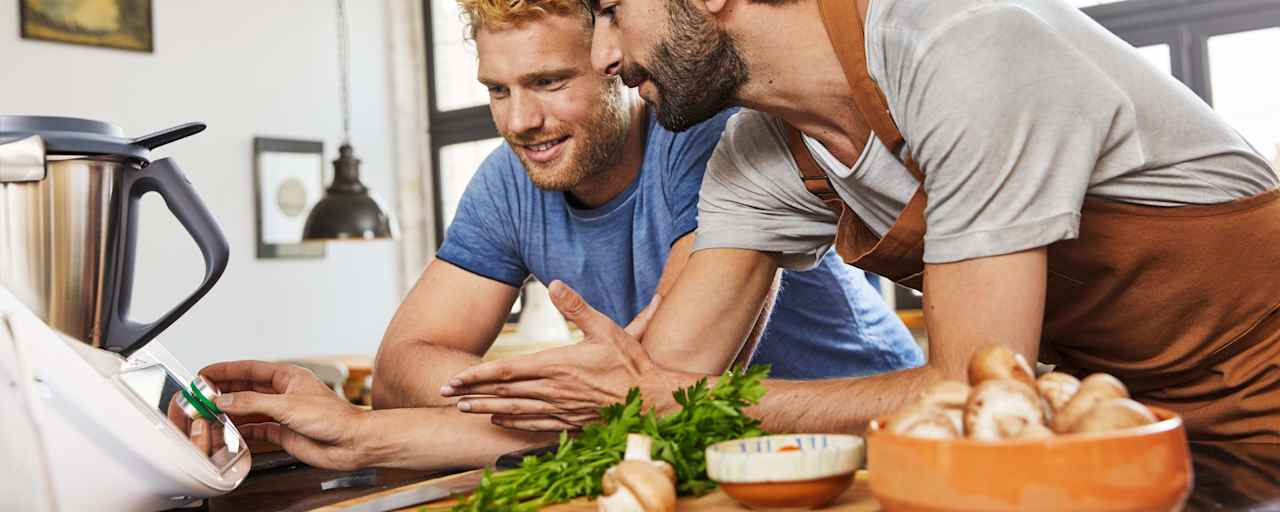 It means you can make joy happen in your kitchen. Feel triumphant when you share a delightful meal that was prepared with little effort and according to your guests' dietary preferences.
Contact your consultant for a demo. Discover the rich TM6™ experience.