Wow Desserts in Thermomix®
Dessert is where you impress, show off your skills and wake up tastebuds. Pull out all the stops and create an awe-inspiring dessert to dazzle your table and make your guests feel truly special.
Thermomix® can make a show-stopping dessert feel effortless. Thermomix® will knead pastry, whip meringues, carefully cook crème anglaise and effortlessly produce caramel, while you focus on finishing touches.
Caramel Sauce Adds Flavor
Caramel Sauce made in Thermomix® gives an extra flavor to your desserts; try stirring into cheesecakes, or drizzling over ice cream or desserts. Add a pinch of salt for a luscious salted caramel and add a little to your chocolate recipes.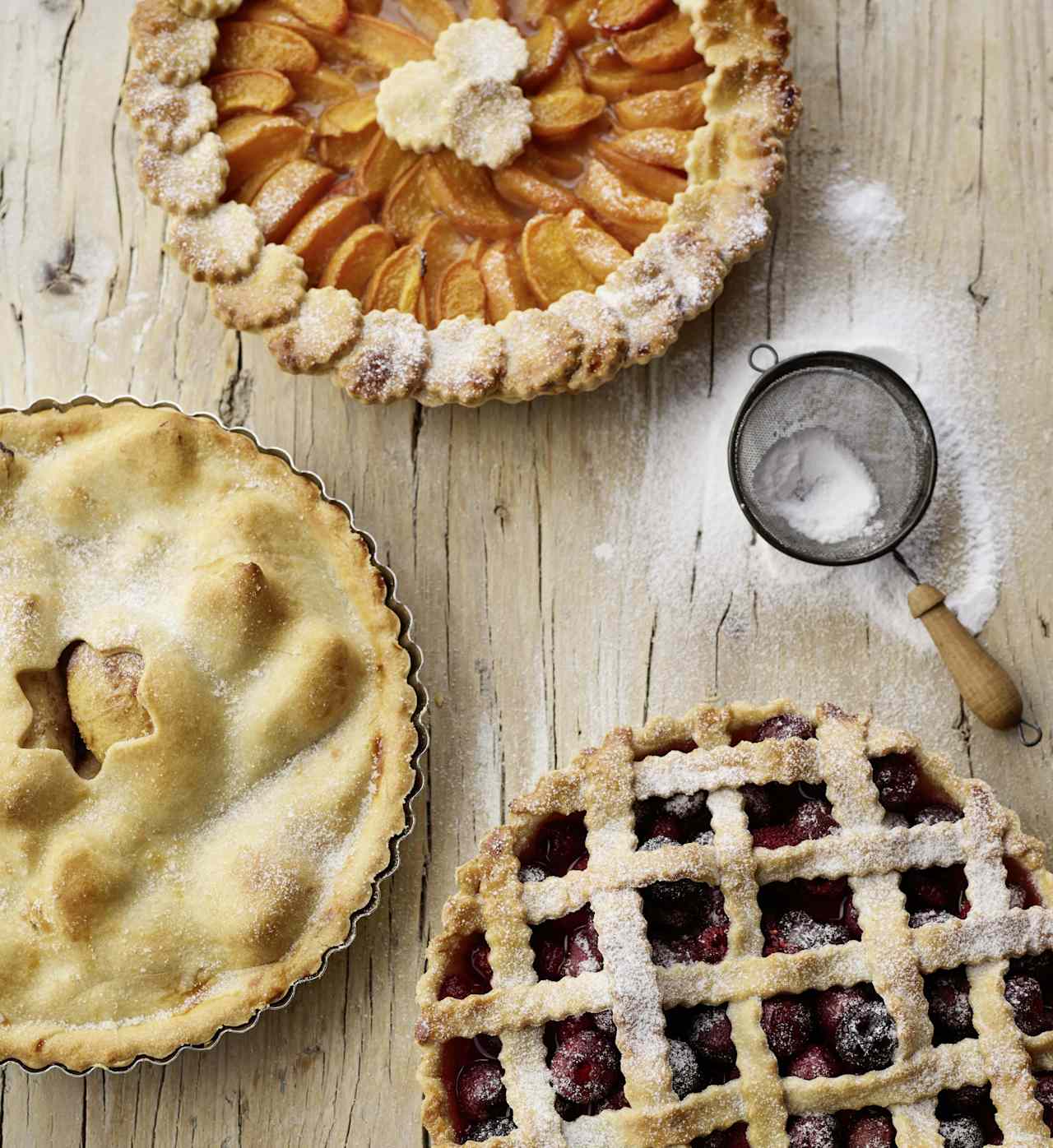 Mastering Pastry
Homemade Pie Crust is the go-to pastry for most pie or turnover recipes. It is crisp and easy to make, with a firm texture that can be easily shaped. Sugar Cookie Pastry has vanilla sugar and egg added to give a sweet, crisp finish. Use it for sweet tarts as well as for cut-out cookies. Finally nothing beats our Quick Puff Pastry for flaky, high-rising crusts that are bound to impress. All of these pastries are quick to make and easy to freeze. Defrost overnight in the fridge and use as directed. Bake your pie crusts in advance and roll out, shape and bake the decorations at the same time.
Bavarois
This restaurant-style dessert is surprisingly easy to achieve. A light and fluffy mousse, made firm with gelatine or agar agar, it can be molded or simply chilled in individual bowls – the perfect dinner-party dessert. Bavarois fillings pair well with our failsafe Sponge Cake recipe. Try classic Strawberry Bavarois, and move on to other fruit such as raspberry, peach or mango.
For Perfect Meringue
• Make sure the mixing bowl is completely clean and dry before adding egg whites. Rinse with vinegar to remove all traces of fat. Make sure there is no egg yolk in the egg whites.
• Draw shapes on parchment paper, turn the paper over and then pipe or spoon meringue following the shape. Wow your guests with Meringue Clouds with Sabayon and Berries by chef Rosalyn Darling.
• Crisp meringue must dry out for several hours at a low temperature (212 – 248°F). Meringue with a soft center, like our Almond Pavlova with Berries can be baked in less time at a slightly higher temperature.
• Serve with whipped cream or ice cream, fruit or chocolate sauce.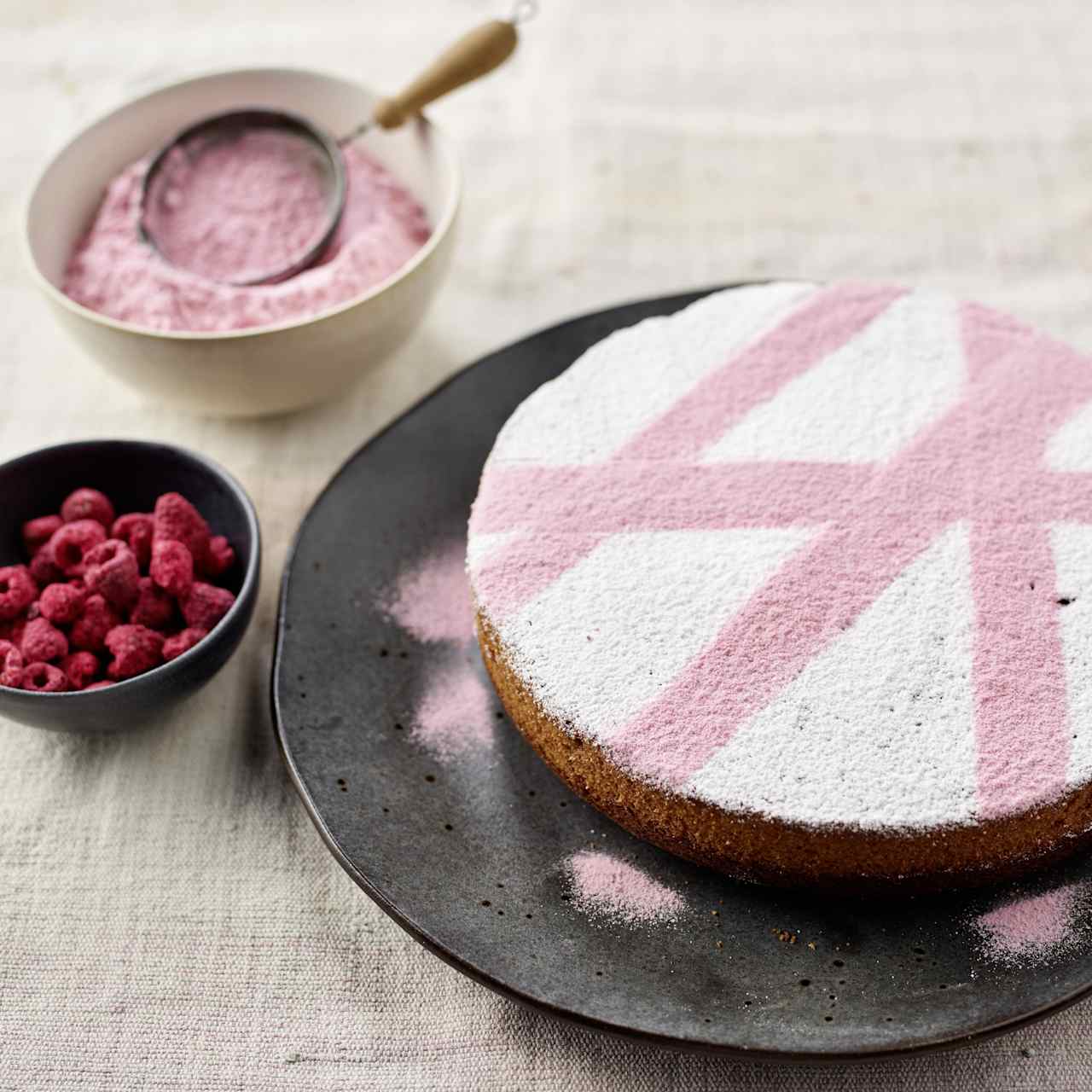 Pro Tips:
• To fill, place a piping bag in a wide jar with the edges of the bag folded over the sides of the jar to keep it open. Your hands are free to fill the bag effortlessly.
• Spoon cream or icing into the bag. Do not overfill, to keep the bag manageable. Twist the bag shut.
• To pipe, use your dominant hand to squeeze the bag from the top, while keeping the top of the bag twisted tightly shut. Your other hand guides the nozzle. Important: the hand near the nozzle exerts no pressure. Practice your piping on a plate and then spoon the icing back into the piping bag.
Finishing Touches for Show-Stopping Desserts
• Drizzle random patterns of caramel sauce onto the plate under your dessert
• On a separate plate, sift confectioner's sugar over sprigs of mint. Use to decorate the dessert for a restaurant-style finish.
• For special occasions, top a chocolate cake with shards of hard-crack caramel or honeycomb.
• Make colorful confectoner's sugar: grind sugar with pistachios (green finish) or with dried raspberries (red finish). Lay strips of parchment paper across the cake to make neat lines, then sieve the sugar mixture over the cake.