Getting Fit with Thermomix®
Please note these are only suggestions to help you on your wellness journey. You should always consult your doctor before implementing any diet or exercise changes.
After holiday indulgences and wintertime eating, your body needs time to recover and flush your system from starches, sugars and saturated fats. One of the ways you can achieve this is by short-term fasting with a regimen of fruit and vegetables juices to kickstart your diet, followed by a low-carb, healthy meal plan.
Flush and Fast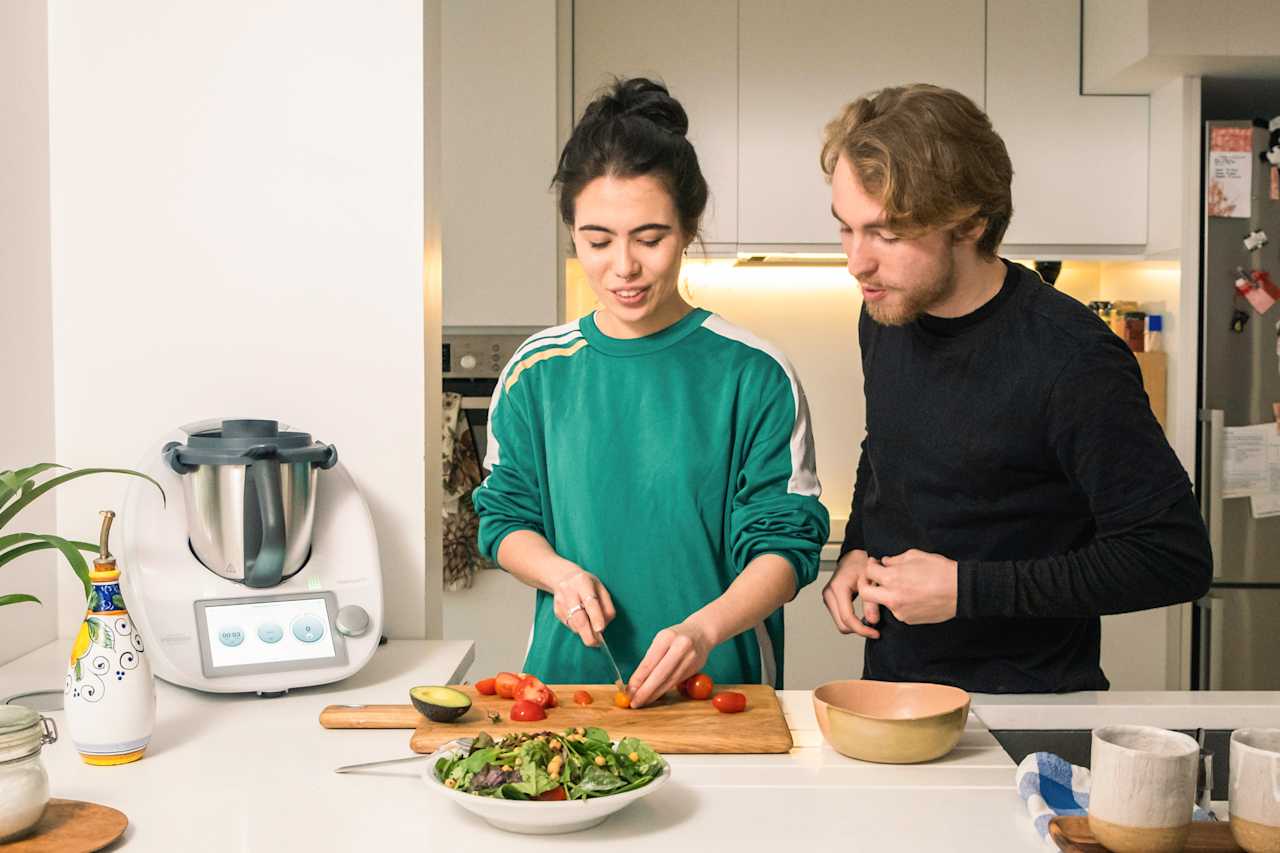 When juices and smoothies are freshly made, all of the nutrients in the ingredients are retained, without preservatives, giving you the maximum health benefits possible. And thanks to the Thermomix®, you can have fresh blended fruits and vegetables in seconds. Simply stop all alcohol and non-water consumption like coffee and tea, and incorporate juices from recipes in our Detox Juices Collection that will pack a wallop of wellness whenever you need it. Just be sure to drink at least 8-10 glasses of water per day to stay hydrated and help reduce hunger levels.
Once you've got your body back to baseline, you're on your way to achieving -- and sticking to -- your fitness goals. Most people lose their resolve by February, but with the help of Thermomix®, there are small, manageable dietary changes you can make that will yield big results.
Cut the Carbs
Eating a low-carb, high protein regimen can help you shed pounds while giving you increased energy. Carbs turn to sugar in the body, causing your blood sugar levels to spike then immediately crash, leaving you feeling tired and sluggish. Replacing high-carb items with protein-rich foods will boost metabolism and reduce hunger so you'll burn more calories and won't overeat. Whatever you're craving, we've got you covered with a wide variety of low-carb and carb-free options that will make you forget you're on a diet!