Pasta Sauces - Always Tasty and Quick in Thermomix®
Pasta is always a good choice. It is warming and hearty for a midweek meal, a starter or a side dish for a weekend feast, or a simple and quick lunch. Here is your guide to the different kinds of pasta sauces.
Three Classic Pasta Sauce Recipes
Pasta sauces usually fall into three main types – tomato-based, creamy and rich, and herb and oil pesto sauces. These three types of sauces are the classics that you need, and are simple to make in Thermomix®.
1. Tomato-Base Sauces: Blend fresh or canned tomatoes, garlic, onions and olive oil for a classic Marinara Sauce traditionally served with spaghetti.
2. Creamy and Rich: A classic sauce of this type is the Carbonara Sauce, with bacon, eggs and Parmesan. This is a favorite with the whole family for a weekday meal. Serve it with a salad for a balanced meal.
3. Pesto: Our Basil Pesto Recipe has been tested to perfection, so that you can confidently make a batch and freeze it, or store it for up to 10 days in the fridge. Toss classic basil pesto through spaghetti for an instant and tasty meal.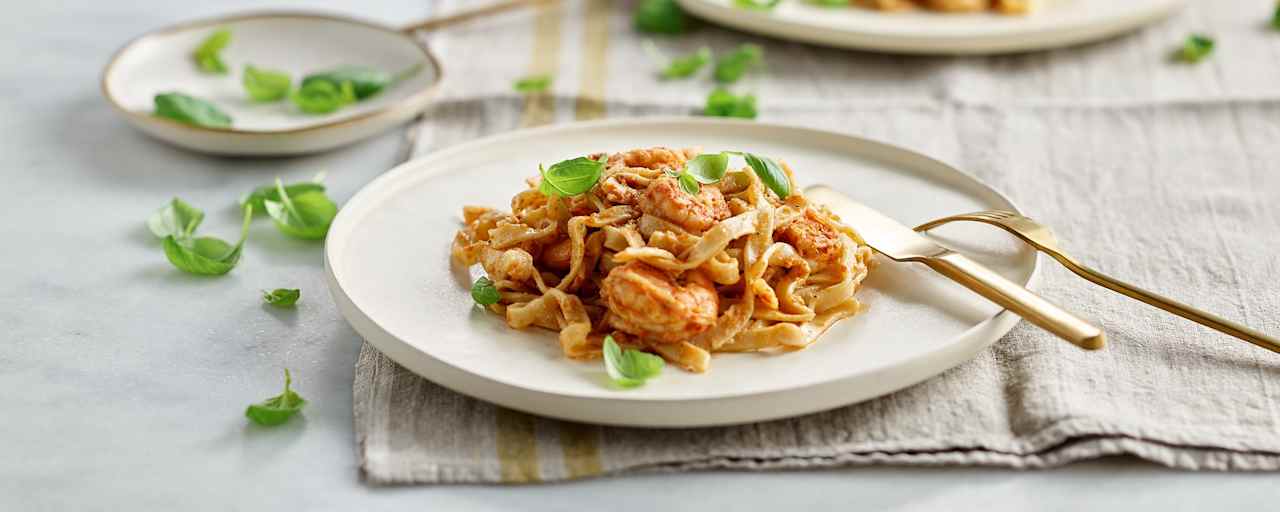 Pro Tip
Cook spaghetti quickly and easily in Thermomix®. Drain pasta through Varoma dish and stir in your favorite sauce to serve.
Pasta and Sauce Combinations – To Inspire
Pairing pasta and sauce for the perfect combination is a kitchen science. There are hundreds of pasta shapes if you want to really become creative, but only about ten of them are widely available in most supermarkets. Be inspired by these classics, but there are no hard-fast rules for pairing a pasta with sauce.
Spaghetti is the most versatile of pasta shapes and good with tomato based sauces, meatballs and creamy sauces.
Tagliatelle pairs well with stronger flavored sauces, such as Porcini Mushroom Sauce.
The spirals of gemelli pasta hold pesto and thicker sauces to the pasta for optimum flavor.
The ridges along penne rigate hold looser sauces well such as a Puttanesca sauce.
Now you know the basics, have fun experimenting with your own combinations until you come up your family favorites.
Pasta Sauces Make the Meal
Some pasta dishes are a complete meal, in one recipe. Chicken Marsala is a quick prep and easy sauce to spoon over pasta. Fettuccine Alfredo is so simple and tasty, you will want to cook it often. Serve it with salad, and dinner is ready. For a bigger appetite, try Shrimp Scampi. It will hit the flavor spot every time, and is a one pot meal, simple to cook and prepare. Tuna and pasta is a classic family combination, serve this Tuna Noodle Bake with egg noodles, for family favorite.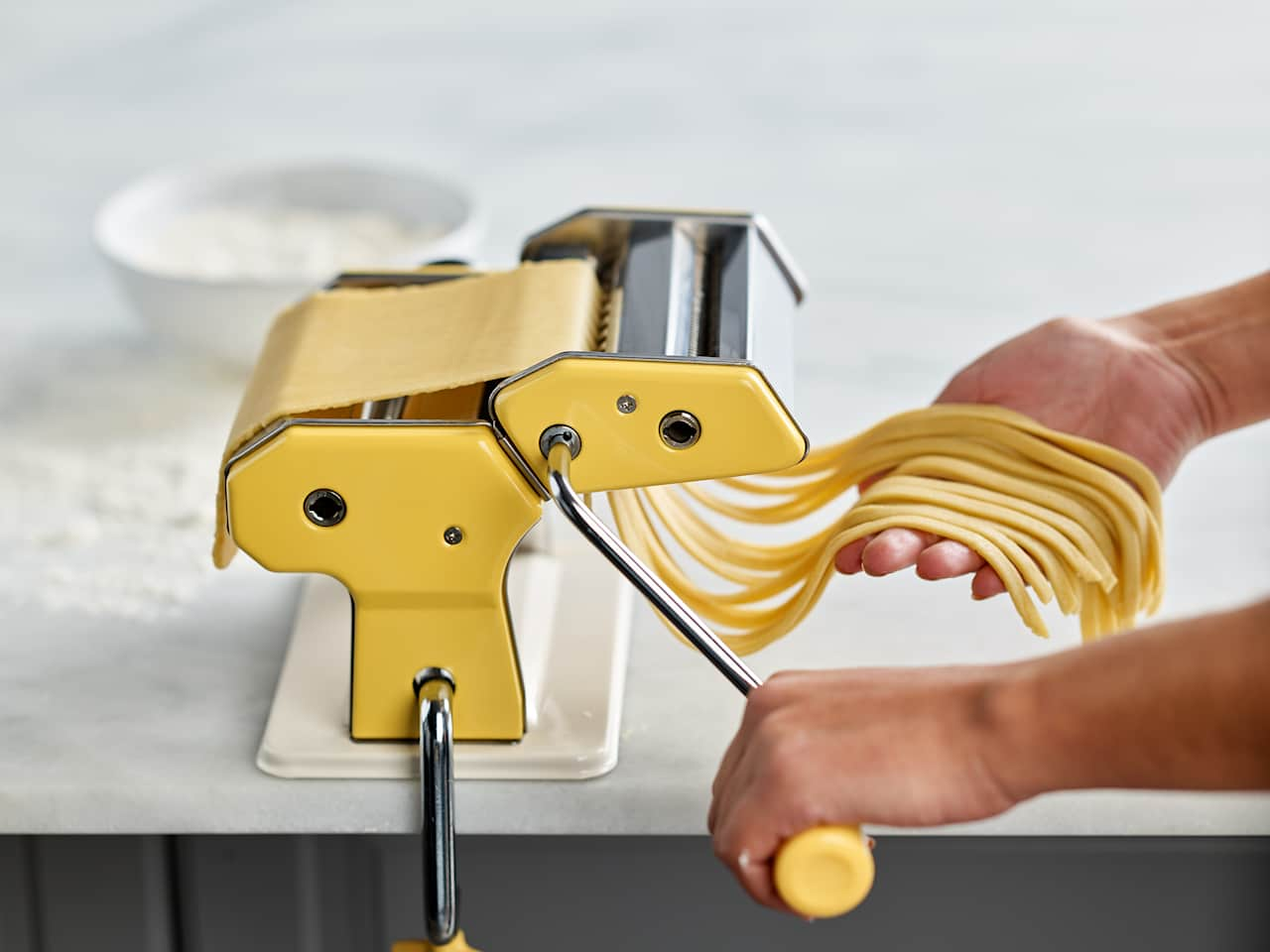 Fresh or Dried Pasta?
Buying fresh pasta can often be disappointing, and good quality dried pasta is often better than store-bought fresh pasta. But for flavor and satisfaction, nothing beats homemade fresh pasta, and in Thermomix® it is easy. Be inspired by our delicious fresh pasta dough recipe and make it your own, by flavoring with tomato or basil. Roll out to the shape you need, and cut it into tagliatelle, lasagne, ravioli or cappeletti (hat shaped raviolis) to stuff with ham and cheese. Fresh pasta is so good, and not much more is needed for an extra impressive weekend lunch or dinner.